This is Job Corps.
Make it yours.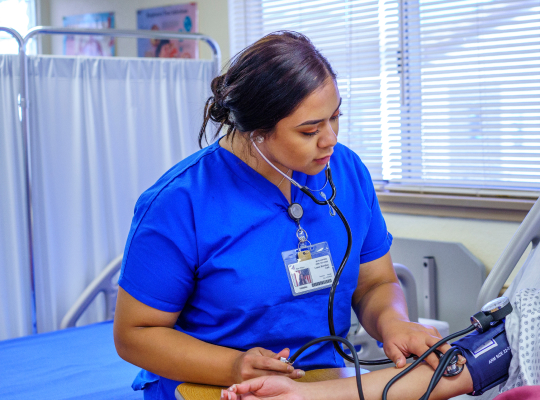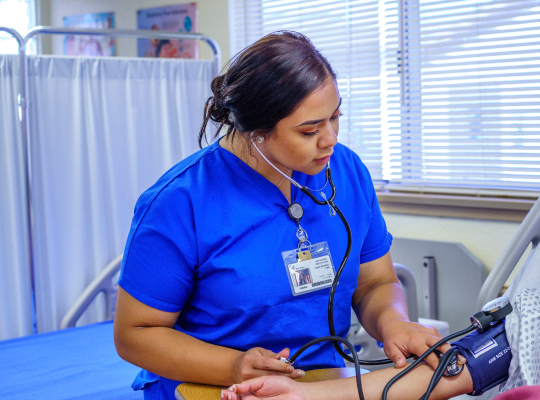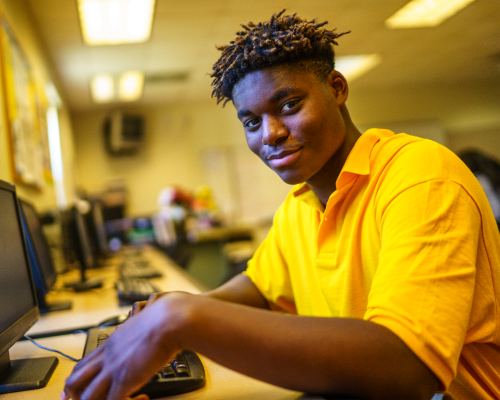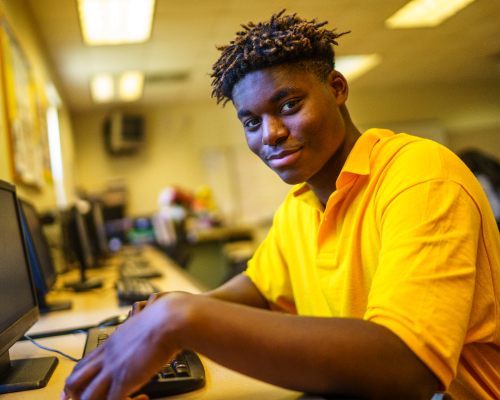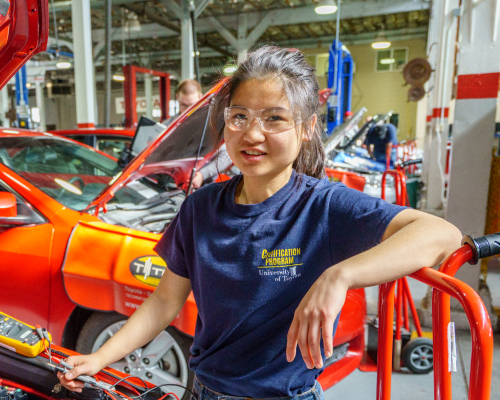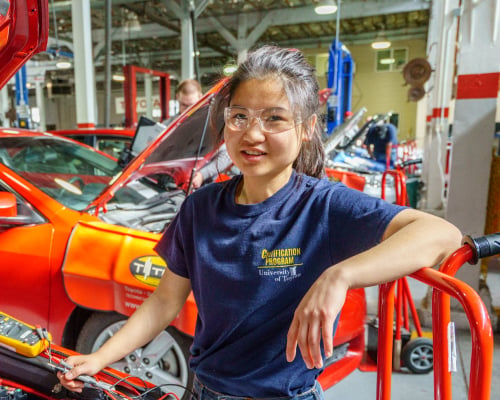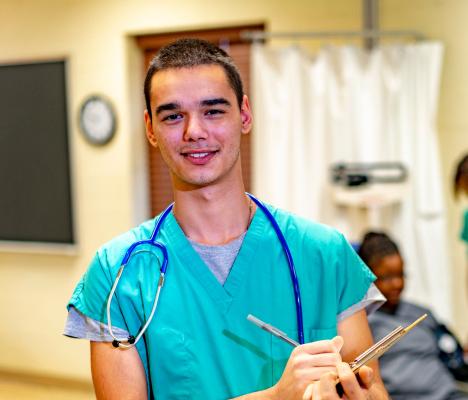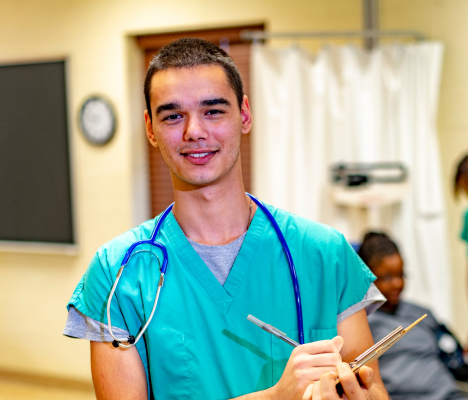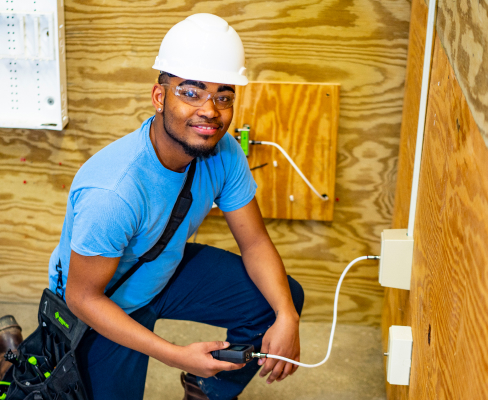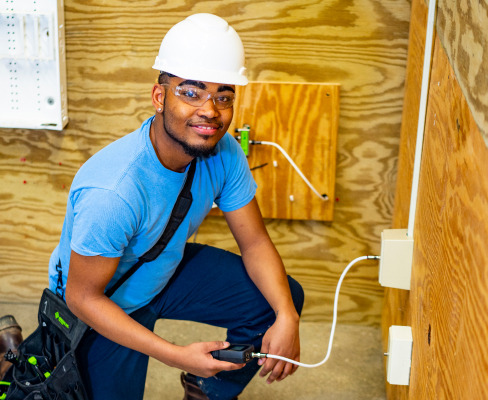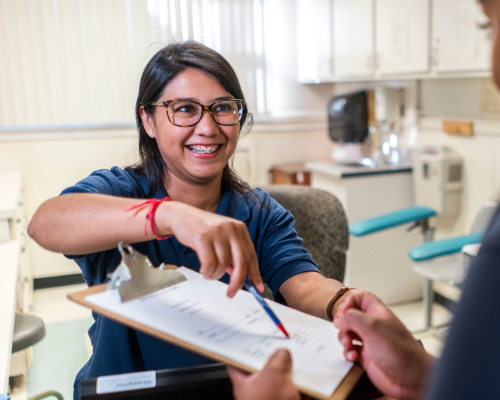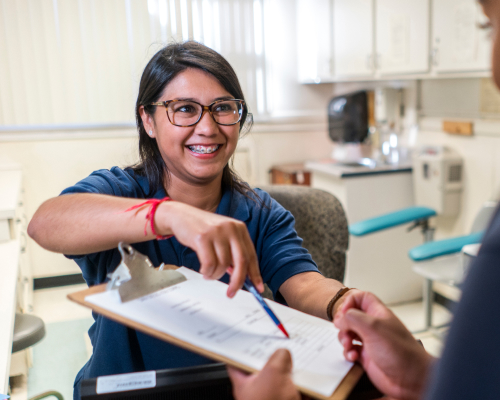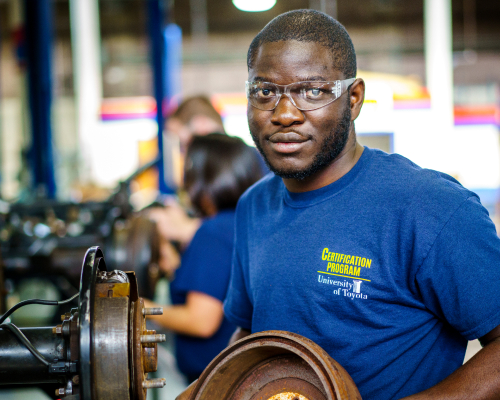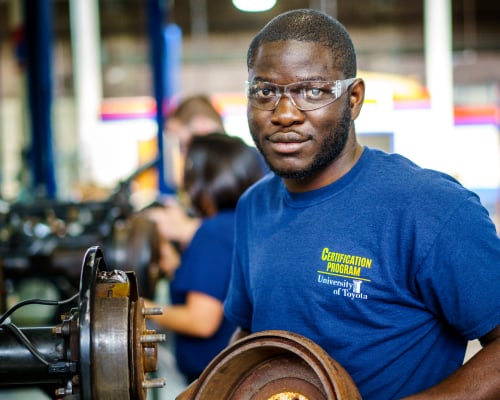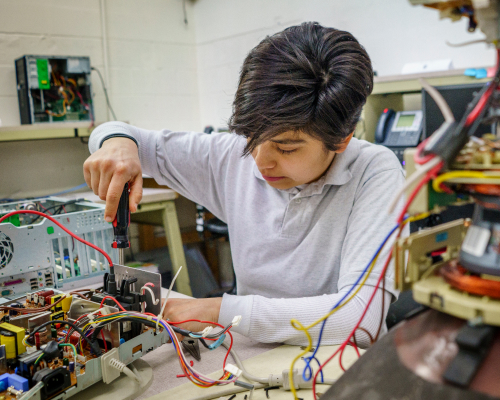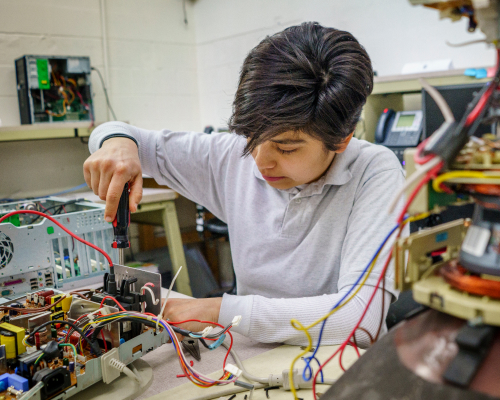 Job Corps is the largest job training and education program in the country, free to low-income 16- to 24-year-olds. You can get the experience and skills you need to start a career that's right for you, go on to college, or join the military.
Free hands-on career training
With over 120 campuses across the United States, Job Corps provides free career training and education. Here, students get the experience they need to begin a career or apprenticeship, or advance to higher education. Some graduates even join the military. The best part? It's free.
There are a few eligibility requirements to meet before you can start training at Job Corps. For example, you should be a low-income 16–24 year old, and a U.S. citizen (or lawfully admitted permanent resident alien, refugee, asylee, or other immigrant who has been authorized to work in the United States). Connect with an admissions counselor to learn more about income eligibility, but you may qualify if you receive SNAP, TANF, free or reduced school lunch, or if you are homeless or a foster youth. Sound like you? Get Started now!
No matter what you're interested in, there's a career path for you at Job Corps. Here are just some of the training opportunities you can explore at one of our 121 campuses:
Advanced Manufacturing: Welding, Machining and Manufacturing Technology
Automotive and Machine Repair: Collision Repair and Refinish, Heavy Construction Equipment Mechanic, and Machine Equipment Repair
Construction: Carpentry, Bricklaying and Electrical
Finance and Business: Accounting Services, Insurance and Financial Services, and Office Administration
Health Care: Certified Nurse Assistant, Dental Assistant and Pharmacy Technician
Homeland Security: Corrections Officer and Security and Protective Services
Hospitality: Culinary Arts, Hotel and Lodging, and Retail Sales
Information Technology: Computer Technician, Network Cable Installation and Computer Networking Cisco
Renewable Resources and Energy: Landscaping, Forestry Conservation and Firefighting, and Water/wastewater Management
It is! Job Corps is completely free of cost. All you have to do is show up, work hard, and be ready to succeed.
If you can't find the answer to any of your other questions here, keep scrolling! If you still have questions when you get to the end of this page, an admissions counselor will be able to help. To learn more and get connected, call 800-733-JOBS (5627).
If your questions are answered and you're ready to apply, let's get started. If you're still unsure, keep scrolling!
Tell me more
Get more information on how Job Corps can help you. Sign up for e-mail or texts today.
Job Corps is a U.S. Department of Labor Equal Opportunity Employer Program.
Auxiliary aids and services are available upon request to individuals with disabilities.TDD/TTY telephone number is (877) 889-5627
Terms of Service | Privacy Policy